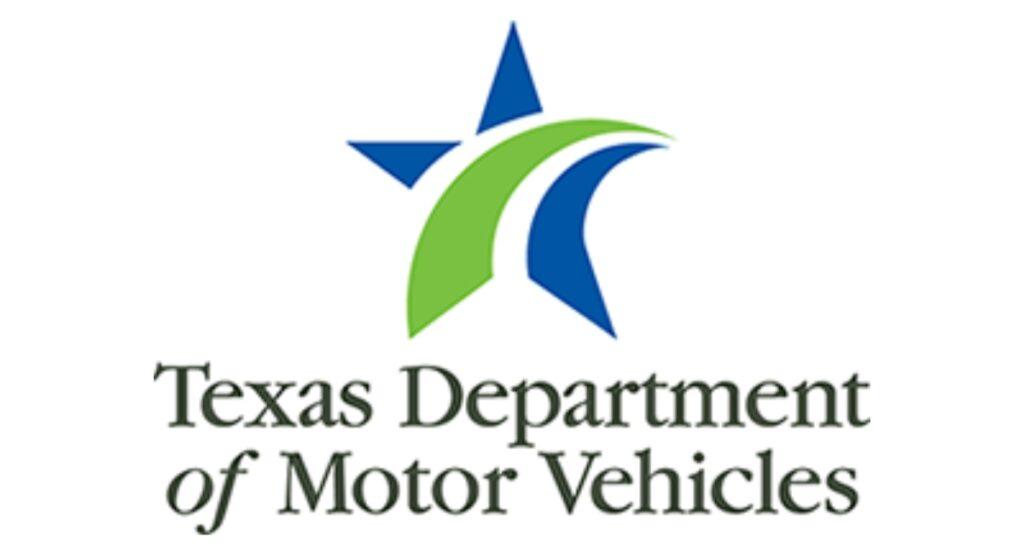 In order to transport your newly acquired inventory from point A to B, you will need temporary tags or metal dealer plates. But first, you must remove and destroy the old plates and registration stickers from vehicles that you purchase and offer for sale in your inventory.
The Difference Between Temporary Tags and Metal Dealer Plates.
Let's start out by differentiating between the two.  Although both go in the rear license plate holder of the vehicle, they have very little in common.
Metal dealer plates are applied for through TxDMV. They are a benefit of becoming a licensed dealer and they are used instead of regular metal plates for a vehicle the dealer owns. These are OK for personal use by the dealer, the dealer's family or employees. As a matter of fact, that's what the metal plates are for.
You can only get a dealer metal plate for the type of vehicle you're licensed to sell. And you ARE allowed to offer for sale a vehicle that is riding on a metal dealer plate.
Temporary tags are the paper tags placed in the rear license plate holder of vehicles in your inventory. There are two types of temporary tags we will discuss in some detail: the dealer's temp tag and the buyer's temp tag.
Obtaining Metal Dealer Plates
You can order metal dealer plates at any time but keep in mind that they always expire the same day as your license expires. The cost for each plate will be indicated on your application – typically around $90 per plate. The number of plates you may order is determined by your previous year's sales. However, a new retail licensee usually may order only a maximum of two dealer plates. A wholesale dealer may only request one plate.
Use of Metal Dealer Plates
You only use one plate per vehicle, and it is mounted in the REAR plate holder only. The metal dealer plate MAY NOT BE displayed in the rear window.
A vehicle riding on a dealer plate must have current inspection and the title must be assigned in the dealership's name. 
As mentioned, the maximum allowed is initially two and you may get three upon renewal. Here you see the additional plates allowed based on the inventory sales.
When Not to Use Metal Dealer Plates
The metal dealer plates are NOT to be used on your service or work vehicles including: carrying a load, towing or transporting (except to and from the auction), in connection with your shop or parts department, or on rental or lease vehicles.
Also, dealer signs are not allowed on vehicles with dealer metal plates.
However, front plate holder dealer signs are allowable.
Metal Dealer Plate Log
Licensees are required to keep a metal dealer plate log. The state wants to know that you have control of your metal dealer plates and you know which vehicles they're assigned to. The dealer plate log needs to include the items shown on this sample.
If your license is revoked or you close your dealership you are required to return your metal plates, temporary tags, and stickers to TxDMV within ten days of license cancellation.
The complete rules for metal dealer plates are available here.
Obtaining Temporary Tags
Now let's talk about temporary tags. Temporary tags, or eTAGs are the computer-generated paper tags that you will have access to through your webDEALER account on the TxDMV website.  You cannot operate your dealership without a webDEALER account.
You have to have internet access at your dealership and a printer in order to generate eTAGs. As part of your application process, you will designate a system administrator when you apply for your license. This person will receive special credentials to log in so they can create a webDEALER account. Additional users can be added to your webDEALER account on the TxDMV website.
Securing Temporary Tags
The tag must be sealed in a two-millimeter clear poly bag or they can be made of a special water-resistant material. It is the dealer's responsibility to secure the temporary tags to the vehicles, so they do not flap in the wind. 
Dealer's Temporary Tags
As we mentioned, there are dealer's temporary tags and a buyer's temporary tag. For a dealer's temporary tag there are two types: vehicle specific and authorized agent.
A vehicle-specific tag is assigned to a particular vehicle, as its name suggests. An Authorized-agent tag is assigned to a particular person. These tags can be issued for any length of time up to 60 days and can only be used for test drives, loaners, road tests and transportation to and from the auction, another dealer, or service.
DMV has provided a chart you can see here, showing the appropriate usage for various tags.
Temporary Tags and Tolls
Be careful with temporary tags as the dealer is responsible for tolls. The best practice is to use vehicle specific temporary tags. If you use agent specific tags make sure you cancel these tags when they are not being used. If the tag is not a vehicle specific tag or it has not been canceled the dealer is responsible for the toll.